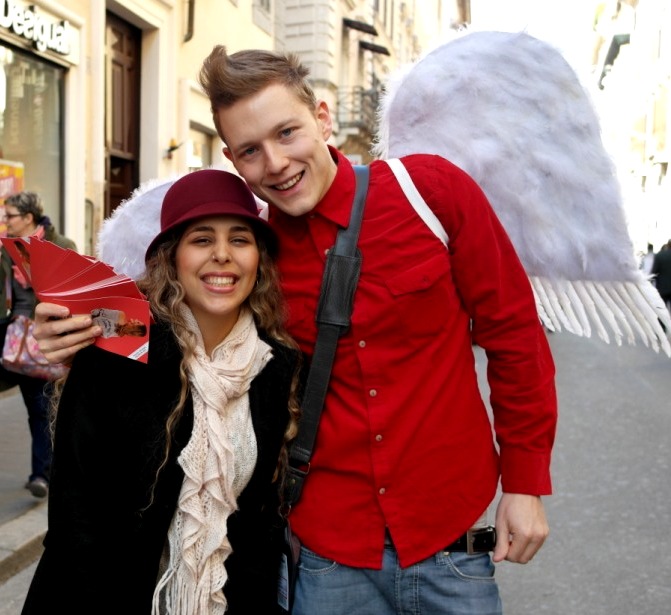 The difference between the field marketing and the other forms of direct marketing is,in fact, its "face -to – face" nature: this makes it much more engaging and allows companies to meet the needs of consumers with the insights of the report.
At the same time, for making an effective field marketing strategies, you need to plan all the details and right timing .
Consumers immediately feel "betrayed" when they become aware through media about a particular campaign and they can't found the same campaign in the store, because it is still not available.
When a new product or a particular promotion is launched it must be immediately available in order to get direct feedback about the effectiveness of the marketing strategy.
This can be declined depending on the goals to reach:
1 ) To launch a new product on the market, the best strategy might be the sampling or tasting . Proposing the new product to the customer and asking for instant feedback can ensure that customers become a kind of effectively "focus group " on the PoS.

2) To increase brand awareness of a brand, sometimes the best solution is a tailored retailtertainment activity : animation for children , invitations to download the brand app or to partecipate to an online contests allow the company to increase brand awareness and the brand loyalty .
3) To boost the sales of an existing product, an effective solution is given by Sales Force Commitment : a team of specialized sellers slikked with most effective sales techniques . Another important area of ​​intervention is to plan Merchandiser activities , to insire that the product is always in stock and with the best exposure.
The results obtained from field marketing strategy , as marketing "in the field " are so varied , as well as its potential : it is important to choose the most efficient tool, considering our ultimate goal.
Similarly, the scope of the field marketing action, by definition , does not end in the PoS. Any action where there is a direct encounter between brand and consumer is part of this strategy , so even out of store : we consider also fairs and events as well as the whole range of street marketing .