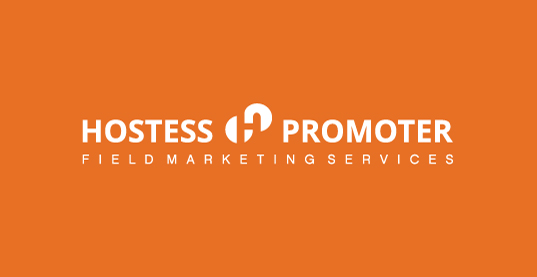 10 years after its birth Hostess & Promoter is renewed; evolution has always been one of the key words of the company. A working reality that is always growing, always on the move, in constant search for 360° improvement in the two main sectors: Field and Trade Marketing in Europe.
In recent years, production numbers have increased, services managed in the In Store Promotion, Street Marketing and MICE sectors, loyal customers supported on several fronts with the aim of growing together in partnership.
All this Hostess & Promoter realizes day after day thanks to the team of marketing managers who work tirelessly to maintain high quality standards.
A great contribution has also been given by the IT department that every day studies the technical improvements to be able to ensure more and more updated and advanced tools for the production department, such as the H&P database that now manages over 110,000 resources on the national territory and not.
After the goal reached in 2016 with the opening of its headquarters in Switzerland, Hostess & Promoter intends to inaugurate the new year with two important innovations: the presentation of the new logo and the creation of a freshly restyled website.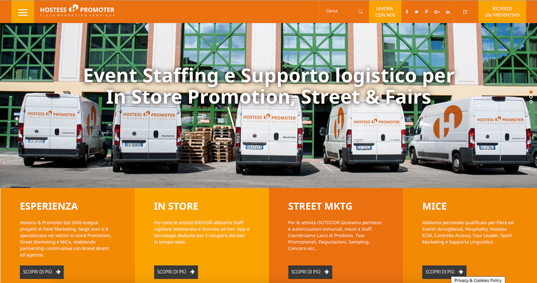 There will be a lot of digital content and insights into the services that the company can offer, with pages dedicated to our business sectors and the diversification of professional profiles to meet the needs of all types of loyal customers.
Our trade and field marketing managers are devoting great attention to the latest integrated services – now consolidated – such as the Logistics division, the bureaucratic management of permits (OSP and Volantinaggi), real-time reporting.
We have aimed to create a dynamic and effective site, just like our staff, where we hope you can read the commitment and passion for our work.
The rebranding and the new web page of Hostess & Promoter are not the only news we are taking care of: in January and February 2017 are planned, at our headquarters, Open Days for the figure of field and trade marketing manager. We expect the first official entries from February 2017, but without distracting attention and energy on the ongoing training of veteran employees. This is because innovation and research have always been the basis of the policy of Hostess & Promoter, along with customer satisfaction, so we want to make you participate and share with you this new goal of the company.