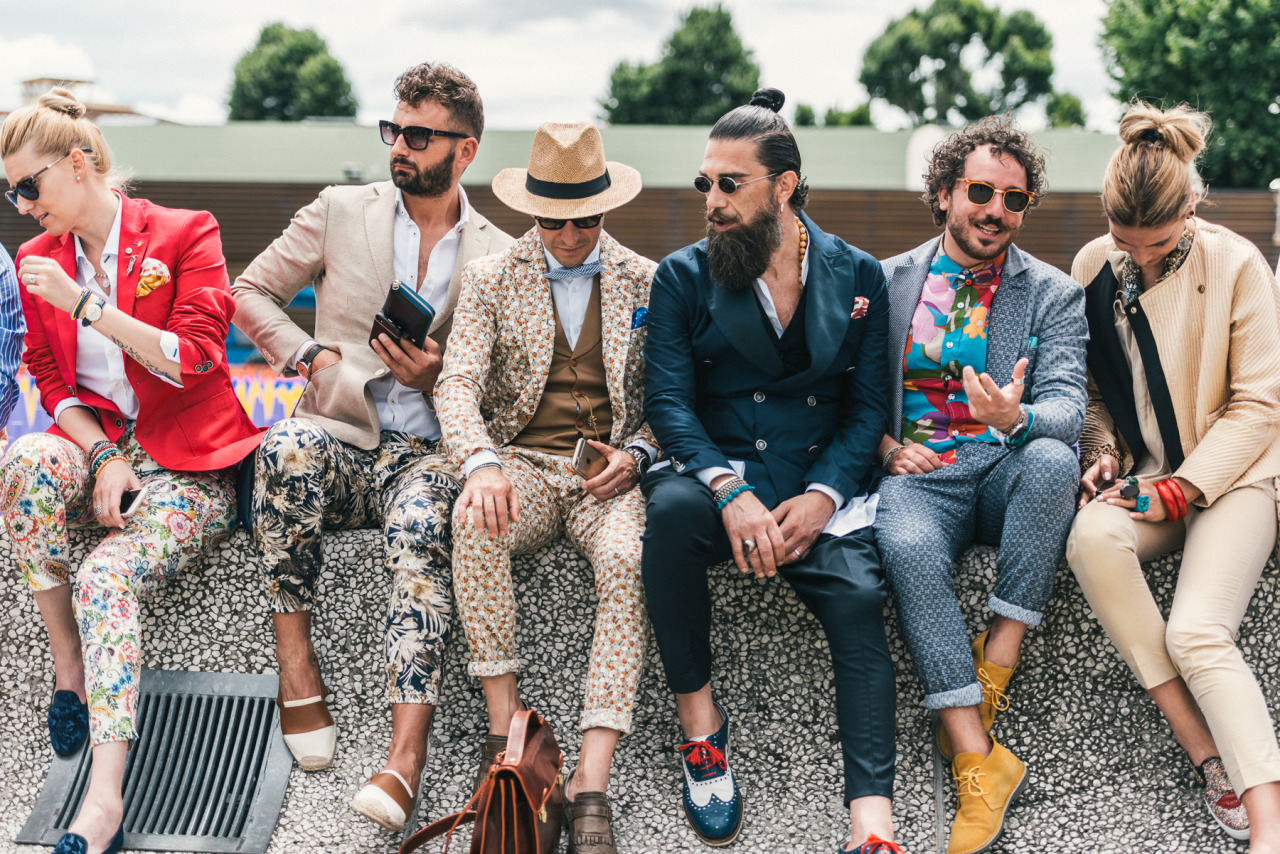 Per
For the most important event dedicated to men's fashion, the Steward becomes a key figure as Brand Ambassador of the represented company.
Its role is not actually to be a model, because he must represent the brand and convey its spirit, philosophy and style
It is not just an image profile, but he has to be informed in detail about the technical characteristics of the product as well as the company's history.
It is very important not only the standing and a strong public speaking skill, but also the knowledge of one or more foreign languages, given the international scope of the event.

Hostess & Promoter Agency for Pitti Uomo will participate supporting with our Stewards, Models and Hostesses in the numerous booths, events and cocktail parties that will be held in Florence during the week.
For this edition, in fact, taking place in Florence in January 2015 from 12th to 15th in the historic location of Fortezza da Basso, the spotlight will be focused on the important changes taking place in a business that, affected by the crisis, is strongly triyng to rise again.
And it does it, for example, focusing on emerging designers: the Pitti Discovery Foundation, in collaboration with ITC Ethical Fashion Initiative, will host the collections of four African designers who produce in their born countries.
Guest Menswear Designer of Pitti Uomo 89 will be, after Moschino, the Korean Juun J. The designer, whose creative research in menswear continues to attract the attention of the international community, will present for the first time in Florence his men's collection with a unique event on Wednesday, Jan. 13th at Stazione Leopolda .
In order to participate in the selection in Hostess & Promoter agency you must register on our Web site at www.hostess-promoter.com in the "Work with Us" section and send your application with photos to info@hostess-promoter .com with the subject "Hostess & Promoter Agency for Pitti Uomo". The selection will end on Jan. 5th.