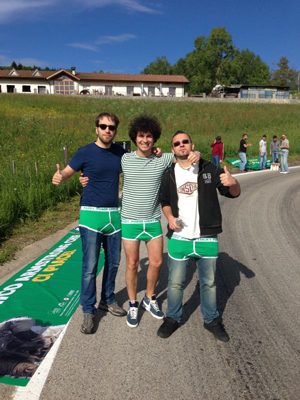 We already talked about Guerrilla Marketing and its potential as "unconventional" communication strategy. The Guerrilla in fact is attracting more and more Marketing divisions of the big brands for two reasons: it is low-cost tool and it has a high viral potential. Almost always, in fact, the Guerrilla projects are carried out in the street or in public places: however, this can be counted in the broader field of Street Marketing.
But what are the characteristics that a project of Street Marketing must have to be really effective?
First, you need an simple but innovative idea: we all see, in advertising, when appears the alert "In this spot there are only trained professionals. Do not try to do it at home". So, it is the same here: with the consuling of a professional agency, you can make the winning design for the product or the target audience. In fact, it is very important to use professioanl profiles with experience in order to achieve, in a short time, the desired result. Here the examples of street marketing most interesting.
In this example, Coca Cola gives a beautiful example of a simple but brilliant idea: a pickup truck shares branded sampling, but even more "branded emotions", in the streets of Rio de Janeiro.
Not too far is the idea of Havas agency: with the slogan "Pay with a smile" it has dispensed sweets and biscuits to people caught in a traffic jam.

Sometimes you need just a cardboard box to attract the attention of passers-by: this is the case of the Christmas campaign for Mini Cooper.
With a completely different style is the candid camera organized for the TV channel TNT, which carries on the way "your daily dose of drama"