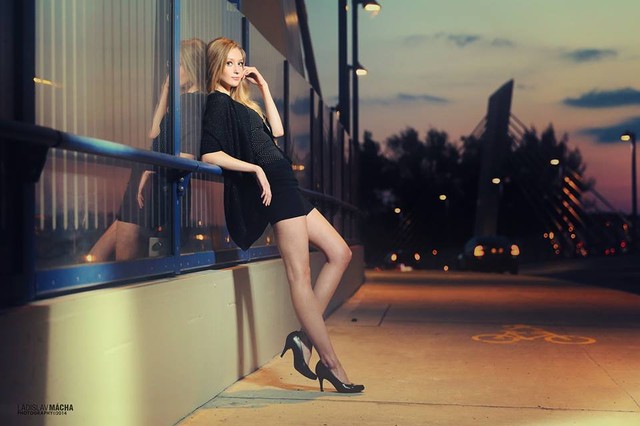 We have an appointment in our blog which is particularly welcomed for our readers: the "election" of the Hostess of Month, for the girl who, working with us, has stood for particular professionalism.
So far we have mostly indicated Italian Hostesses, but now that our agencies are in Prague and Barcelona (and soon in Switzerland too) ​​this month we are proud to present our Hostess in Ostrava, Tereza.
Tereza in fact is a beautiful twenty y.o. girl born under the sign of Taurus: she is from Bohumín and she completed her high school in economics of transportations.
Waiting to find a Permanent job Tereza works already with three different agencies as a copywriter and designer, in addition to work as a Hostess and Model, having regard to her statements  (she is tall 180 cm).
Interviewed by us, she tells us she is a sporty girl: she loves cycling and traveling (her greatest passion) because she  loves learning about different cultures and life styles. Optimistic by nature (she defines herself "drunk of happy life) in the future she would like to do a job where she can express her creativity and verve.
From all the staff of Hostess & Promoter we make the best wishes to Tereza for a future full of personal and professional success!
If you would like to be our next "Hostess of the Month" start to work with us subscribing here.