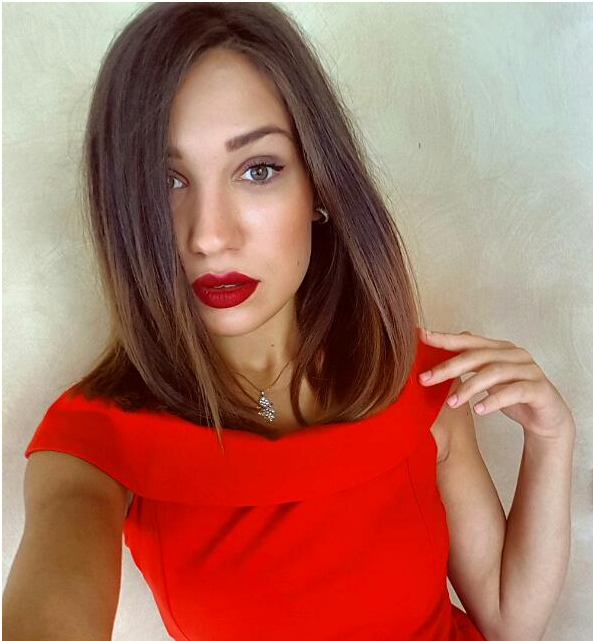 My name is Adriana and I am a mother hostess. My surname has Greek origin, I was born in Albania and I have lived almost all my life in Tuscany.
I have been living for 4 years in Milan; my zodiacal sign is Virgo, I was born in the 90', I have 2 piercings and a tiny tattoo on my back and one domestic turtle.
This is the beginning of the interview with Adriana, who we have known already from 2012 when she started her first working experience: an in-store promotion for Citroen, then she has worked with us for Limoni, Foot Locker, Lovable, Salone del Mobile fair and much more.
Nowadays, Adriana is 25 years old, she lives with her boyfriend and her almost 3-years old daughter, a life made of simplicity and love.
During the interview, Adriana tells us a lot of things, beginning with music; she confesses, actually, that she would like to meet Bill Kaulitz (for who does not know: he is the singer of Tokio Hotel) because he has influenced her adolescence.
The last time she has fallen in love was 3 years ago, when she hugged small Chloe, her daughter, from which she has not separated anymore.
Adriana is a full-time mother hostess and her priority is her daughter, although she hopes that future would give her new opportunities to grow in other career profiles. The life does not stop becoming a mother, but there are moments where it does not have sense to run in other directions. The right way has to be chosen and it is necessary to follow it with devotion and presence, until the end.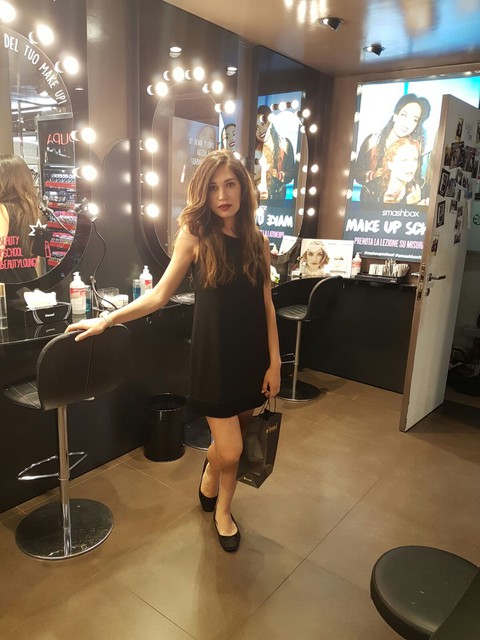 Let's see how our mommy will handle an interview shot-answer:
Are you ready? "Ready!"
Is it better to break up or be broken up with? "Absolutely TO BREAK UP"
The first thing you have in mind in the morning right after you wake up? "Food! I am hungry!!!"
Your favorite quote from a movie: "There are moments in which one would like to say many things, and the best way to say them is silence – from the movie "Il Ciclone"
A word that you say the most often: to call someone "Oh ninnino"
What do you do when you feel sad? "Loud music and my daughter that dances with me. Everything becomes good again"
Who are you besides a mother hostess? "An artist. I love to paint, but a have never attended any course to do it. It is my nature to paint a picture, it allows me to run away from space and time that sometimes become small.
After all, what sense the life would have if we couldn't dream of something different from what we already have?"